The Board of Directors
CULDF Founder & Chairman: Dr. Hong LI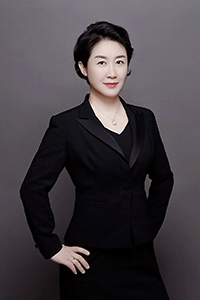 Co-Founder of CULDF
Founder of China-US Young Leadership Summit
Founder of Future New Power
Founder of China New Media International Center (CNMIC)
Chief Editor of [Chinese Entrepreneurship] book series
Dr. Hong LI has won high public praise in Chines media industry for many years, and successfully organized many multiple international events like Zhisland-Buffett Visit, Global Business Leaders Conference in 2014 Boao Forum For Asia, and Zhisland Investment & Cooperation Roundtable in Sino-European Entrepreneur Summit. She got her Ph.D. degree from University of Chinese Academy of Sciences, and was a visiting Research Scholar of University of California, Berkeley during 2008- 2010. She is also a former Chief Director of PR, Guest Booker and VIP Interview Leader in DIALOGUE program and WIN IN CHINA program of China Central Television (CCTV-2).
Based on the past achievements, Dr. Hong LI won the "Outstanding Contribution Award" from CCTV in 2006; "Top 100 Outstanding Chinese Women Entrepreneurs Award" from the China Association of Women Entrepreneurs in 2007; "Mass Media Excellent Management Contribution Award" from the International Management Institute (IMI) in 2008; Dr. LI was awarded as the "Top 30 Influential Asian Female CEO" in 2017; "2019 Global Outstanding Women Leadership Award" and "Top100 Cultural China Role Model of the Times" in 2021… [more]
CULDF Co-Cair: Dr. John Rutledge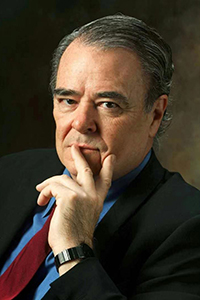 Dr. John Rutledge is Chief Investment Officer of Safanad, a global principal investment house, and a member of its Investment Committee, directing investments in marketable securities, private equity and real estate. Dr. Rutledge is also an Economics Contributor to CNBC, wrote the Business Strategy column for Forbes magazine for more than a decade and was a regular cast member of Forbes on Fox for many years. He is Senior Research Fellow at Claremont Graduate University where he teaches Complexity economics and finance and chairs dissertations. He is a member of the board of directors and audit committee member of Jason Corp., a NASDAQ listed company. He is also a member of the board of directors of a number of privately-owned companies including Trident USA Healthcare, FC Compassus LLC., Pace Health Companies, Pansophic, Early Learning Academies, and Element Critical. [more]
Founding President, Board of Directors : Mr Er'fei LIU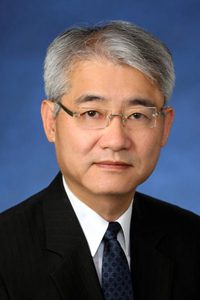 Er'fei LIU is the Chinese renowned Financier, internationally well-known Investment Banker with the 30-years' financial experience. He was the former President of Asian-Pacific Region of Merrill Lynch and the Senior Officer at Goldman Sachs, Morgan Stanley, Salomon, and Credit Agricole Corporate and Investment Bank.
Er'fei LIU joined Merrill Lynch in the gloomy period of Chinese business, and subsequently had outstanding performances in projects of China National Offshore Oil Corporation, China Telecom and the IPO of mid-cap and merger and acquisition, which help Merrill Lynch make comeback in the business in China. Er'fei LIU created invincible records in the investment bank history. IPO of China National Offshore Oil Corporation (accepted the assignment in critical and difficult point, and turned defeat into victory), biggest IPO of Industrial and Commercial Bank of China in the world (at that times), Air China (IPO of the largest airline company in the world), listing of Ctrip (resumption of Chinese companies' listing in the U.S.A after the burst of Dot-com bubble), Lenovo's acquisition of IBM PC, overseas acquisition of China National Offshore Oil Corporation, etc. are all successful projects led by Mr. Er'fei LIU who maintains undefeated record in the financial area. He was elected as the Banker of Asia by the journal The Banker in 2006.
Er'fei LIU was conferred with MBA degree from Harvard Business School in 1987 and was granted the Bachelor of Economics by Brandeis University and the Bachelor Degree in English Literature by Beijing Foreign Studies University. [more]
Vice President, Board of Directors : Dr.  Linda J. Stillman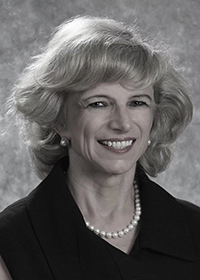 Dr. Linda J. Stillman is a global mentor of the millennial generation and the visionary, founder/chair of the Young Global Leadership Foundation (YGLF.org). YGLF promotes effective, efficient and ethical leadership through the human dimension for young aspiring leaders.
YGLF was granted the United Nations ECOSOC Special Consultative Status in July 2018, and Dr. Linda serves as the Main Representative. YGLF is also a member the UN NGO Commission on the Status of Women Committee (NGO CSW), United Nations Academic Impact (UNAI) focused on higher education, and NGO Committee on Education: Learning and Literacy (CELL). Dr. Linda has recently established Royal Global Mentoring to guide young people, across the spectrum of society, worldwide, with their academic ~ professional ~ UN civic engagement choices and involvement.For decades, Dr. Linda contributed to diplomatic and intercultural relations and resided in Morocco, former Yugoslavia, Iceland, Germany, and China. She was president of the International Women's Association, Rabat, president of the American Women's Club, Belgrade, creator/chair of the International Women's Association, Reykjavik, and Vice President of the International Women's Association, Bonn. [more]
President of CULDF Supervisory Board : Mr. Lawrence X. PAN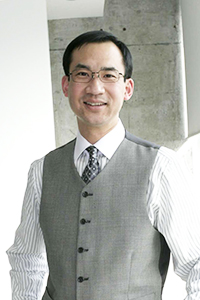 Former China Chief Representative
Managing Director of Asia Pacific Region
The NASDAQ Stock Market
Mr. Lawrence X. Pan is the Former China Chief Representative and Managing Director of Asia Pacific Region of NASDAQ, and also one of the official spoken person for NASDAQ.
Mr. Pan has over 15 years of securities and commodities industry experience. Most recently CEO with Asia Pacific Capital, Mr. Pan has previously held senior positions in corporate finance and asset management at Morgan Stanley, providing advice to a variety of Chinese companies and banks seeking to access the US Capital Markets. Additionally, Mr. Pan has held management position and been licensed senior trader with considerable knowledge of trading platforms and strategies through his experience with HS Securities & Futures and CNIEC.
Mr. Pan has a B.S. and M.S. in Materials Science from BIT, an EMBA in International Business from University of London and a Certificate in Financial Analysis from NYU. He is fluent in English and a native speaker of Mandarin.
CULDF Director, Board of Directors : Ms. Frances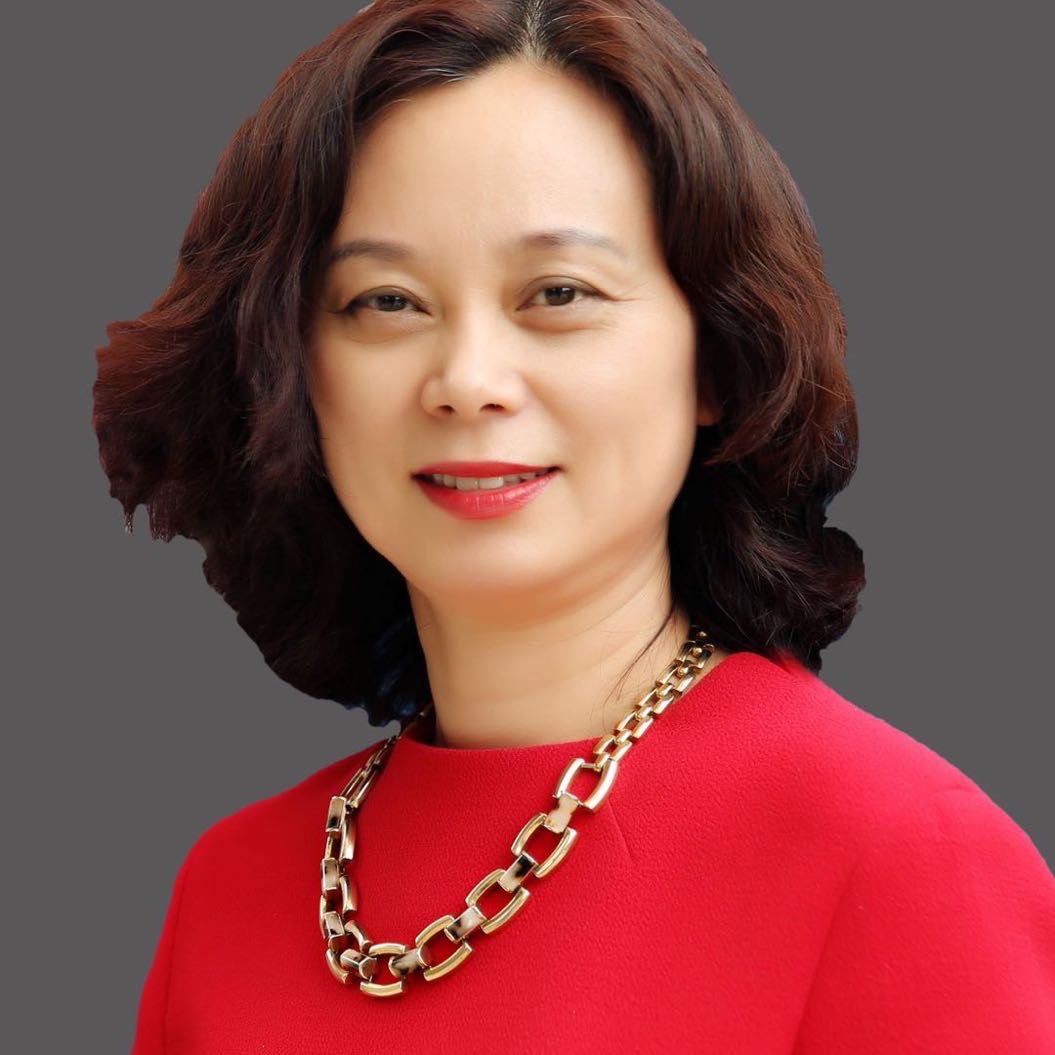 Frances is the former Senior Vice President of CCG, Director for Asia, Harvard Alumni Association(2013-2017, founder of Wenxiaoyou Edu.
She has 20+ years of experience in cross-culture communications consulting and great insights on Chinese students studying overseas and career path advisory.
Frances graduated with MPA from Harvard University (2002-2003). She is the Mason Fellow of Harvard Kennedy School.
She is the author of many best seller books: Talk to lead —- 10 Classes for Chinese business leaders on public speaking in English (CITIC 2017). Art and Practice of Parenting in China ( 2022 Publishing house of Renmin University)
[more]
CULDF Director, Board of Directors : Ms. Lu ZHANG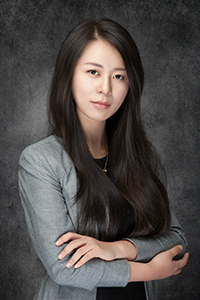 Lu Zhang, Founder and Managing Partner of Fusion Fund. Recently, Lu is selected as 2018 Young Global Leader by the World Economic Forum. Before this, she also got selected as Silicon Valley Women of Influence 2018 and Top 10 all America Chinese Youth. In 2017, she was awarded the Forbes US 30 under 30 & Featured Honoree of VC category and also awarded as the Town & Country 50 Modern Swans Influencer. Prior to starting Fusion Fund, she was the Founder and CEO of a medical device company (acquired in 2012). Lu is active in the entrepreneur and investor communities providing mentorship and serves as an advisor to programs like Microsoft AC, Singularity University, StartX at Stanford, and Youth Council of Future Forum. Lu received her M.S. in Materials Science and Engineering from Stanford University and holds several patents. [more]
The Management Team
Secretary-general of CULDF: Ran BI
Founder of CULDF Chicago Agency : Kyle D. Shrader
Senior Representative (Shanghai): Grace ZHAO
Senior Representative (Shanghai): Ran HUO
VIP Manager: Haimei JIANG
Senior Representative (Australia): Jennifer ZHU
Senior Representative (New York): Peirui MAO
Senior Representative (international): Temir Assanov
Senior Representative (Los Angeles): Angel
Senior Representative (Wuxi): Chunheng LAN