Chief Coach of Insight Peer Advisory Board: Mr. Qiang WU
Mr. WU has a wealth of experience in organizing and managing Peer Advisory Board meetings in China. Having presided over 200 meetings and launched 72 CEO Coach training sessions (by the end of January,2017), he is one of the most experienced instructors in this industry. His personal style can best be described as down to earth, in-depth, comprehensive and results-oriented.
Mr. WU currently serves as a coach at Vistage China. He was previously in charge of marketing management at Jiangzhong Group and established that company's marketing framework. In 2001, he began to work as a management and finance consultant, providing services for companies such as IBM, Teamsun, Zhaojin Mining and the Economic Observer. In 2007, he founded the Investor Journal Weekly and became its Executive Chief Editor. He is also former Vice President of Zhisland and Executive Director of Zhisland Business School.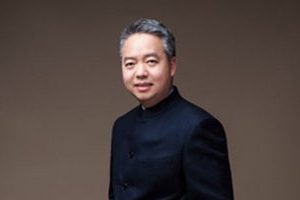 Founder of SiDong Field & Leadership Intelligence: Mr. Gang LAN
Leading Expert in Peer Advisory Board
Founding CEO of Vistage China
Founder & Executive Director of Manpower China Group
Guest CEO Coach at Fudan University School of Management
Columnist on leadership for Business Review & Human Capital Management Magazines
Author of best-selling book Decoding PAB & Internal PAB
Mr. LAN is the founder of SiDong Field & Leadership Intelligence, and a leading expert in organizing Peer Advisory Board. Mr. LAN and his company provide a full range of peer advisory services to entrepreneurs who wish to improve their business performance and personal networks through customized meetings and workshops. Mr. LAN's book Decoding PAB & Internal PAB is seen by peers as the bedrock for industry practice. Prior to starting his own business, Mr. LAN served as the founding CEO of Vistage, one of the world's leading CEO Development Organizations, with over 50 years of history and 15,000 CEO members across 16 countries. Mr. LAN introduced the concept to China and has built up a premium network for CEOs of MNCs and leading local companies over the years.