The China Children and Teenagers' Foundation (CCTF) was established on 28th July 1981 and is the first national level public fundraising institution since the foundation of modern China. CCTF is governed by the All-China Women's Federation (ACWF) and has received the highest possible rating from the Chinese Ministry of Civil Affairs. Over the years, the role of CCFT President has been filled by well-known Chinese figures including Keqing KANG, Muhua CHEN, Xiulian GU, and Zhili CHEN. Currently, the position is occupied by Xiuyan SONG, who is also Vice President and first member of the Secretariat of the ACWF. China's First Lady Liyuan PENG has been appointed as special envoy to advance education for young Chinese girls under the CCTF Spring Bud Project.
CCTF's mission is to care for, develop and educate children and advance the welfare of children in China.
For more information, please visit: http://en.cctf.org.cn/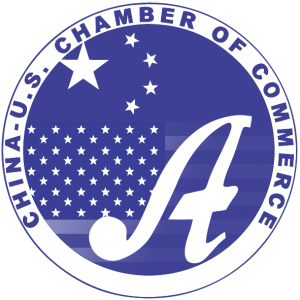 China-U.S. Chamber of Commerce is a U.S. government proved non-profit organization and it is also one of the most representative Chambers of Commerce in the United States. China-U.S. Chamber of Commerce has been strongly supported by the Asia-Pacific Advisory Committee of US President, the Chinese Ministry of Commerce, and the Ministry of Commerce of Chinese Embassy Consulate. China-U.S. Chamber of Commerce develop members from the Chinese and American industry executives, with the help from these powerful members, China-U.S. Chamber of Commerce can easily promote and facilitate the harmony of economic developments in both China and the United States. China-U.S. Chamber of Commerce, with its strong and powerful resources, has built up cooperative relationships with well-known companies and organizations in both China and the United States.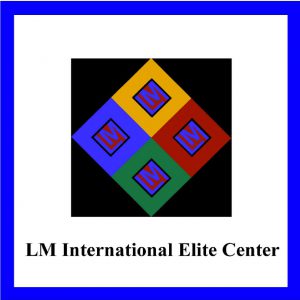 LM International Elite Center Company in Silicon Valley is a integrated service company with domain experts and experiences in the 4 sectors of technology, investment, health care and cultural arts. We offer the activity platform for world elite members, and make business platform for enterprise elites.
LM business model is to provide clients with business consulting, event planning, product marketing & branding, technology training & workshops, social networking management, investment brokerage and product introduction with sales strategy.
LM's business strategy is to collaborate with synergistic partners from the 4 fields to conduct win-win business by signing strategic collaboration Agreement.
LM International charge nominal consulting fees for the works, and also will establish corporate & elite membership system for profitability.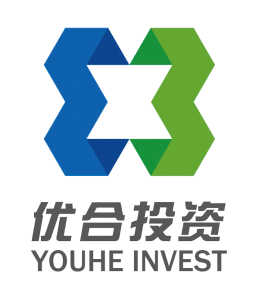 Youhe Invest is a multi-family office providing professional services for Chinese high-net-worth families and institutional investors in the US. It has accumulated nearly a hundred years' experience in wealth management, tax planning and investment. Youhe Invest specializes in one-stop professional services, including tax planning, wealth management, family financing and risk management. It also provides direct and indirect investment opportunities. Many of its partners are high-quality financial institutions, like Morgan Stanley, BlackRock, Goldman Sachs, JP Morgan Chase & Co and HSBC.
 For more information, please visit: http://www.youheinvest.com/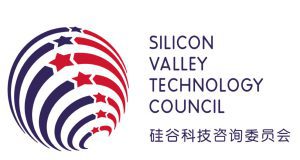 Technical and strategic consultation servicing start-up and early stage companies in Silicon Valley. Working closely with our clients will help us share our client's vision. With channel resources in both United State and China, we aim to create a vast technology platform and to connect our clients with strategic business partners, investors, multiple funds, IPO channels and industrial experts to address our client's resource needs.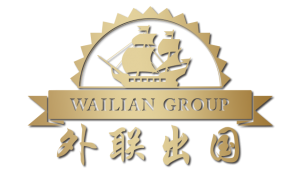 Wailian Overseas Consulting Group is China's leading immigration company focusing on immigration, overseas investment and international education planning services. Wailian employs over 500 talents , with over 20 branch offices located in Shanghai, Beijing, Guangzhou, Shenzhen, Qingdao, Suzhou, Wuxi, Hangzhou, Chengdu, Chongqing, Harbin, Shenyang, Vancouver, Sydney, Singapore, Hong Kong, Madrid, etc.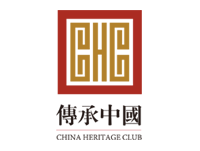 China Heritage Club (CHC) is a high-end organization for the new generation of entrepreneurs in China, consist of enterprises inheritors, young entrepreneurs and business elites. Aims to promote the cooperation, build a lasting friendship and highlight the positive social image for the new generation of entrepreneurs. CHC believes that the new generation of entrepreneurs in China being process of growth. The new generation of entrepreneurs has their own distinctive features, such as innovative ideas for business development, special thinking to promote social progress, and personalized needs for communication. CHC is willing to promote the realization of goals and ideals with the new generation of entrepreneurs, as a non-profit organization.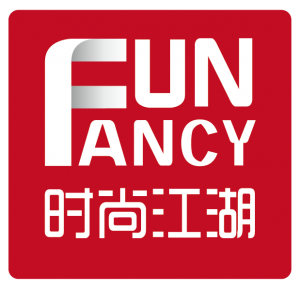 The Fun and Fancy program is a weekly lifestyle show that is dedicated to travel, fashion and lifestyle, and was originally based on a popular fashion guidebook written by China's fashion icon Mr. Jun JIN. The program has a total viewership of 200 million to date and a number of China's top celebrities and industry leaders have appeared on the show. In 2016, Fun and Fancy underwent a makeover and is now being presented in the style of a talk show.
Zhisland is China's top premier membership-based O2O (Online to Offline) social networking platform for entrepreneurs, as well as being the first platform to provide services specifically for entrepreneurs. Membership of Zhisland is by invitation only and is based on trust. Zhisland is an online community of entrepreneurs and a safe place for members to share their thoughts and ideas.
For more information, please visit: http://en.zhisland.com/demand/home

The New York Center for China Overseas Investment (NYCCOI) was established in New York by a group of overseas Chinese businessmen as an investment think tank and business resource platform. It aims to promote overseas investment of Chinese capital and high-end exchanges between Chinese and international investment groups. NYCCOI's main focus for the next five years will be to connect real estate, culture & art and education industries with business.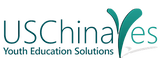 US-China Youth Education Solutions Foundation (US-China YES) is a nonprofit organization dedicated to funding research projects on youth education and mental health, and to becoming a platform for youths in the US and China to exchange ideas and information.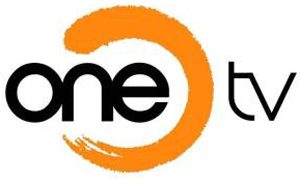 OneTV was established in Hong Kong on October 17th, 2011. It is the region's fourth local satellite channel and broadcasts in Mandarin Chinese. Lead Holding Group is OneTV's largest shareholder.
OneTV Asia Channel began broadcasting on May 6th, 2013. It seeks to create a media platform that provides financial news and insight for global business people. So far the Asia Channel has produced a series of financial programs and KOL interviews.
For more information, please visit: http://www.one-tv.com/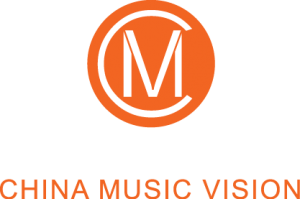 China Music Vision Ltd. is incorporated in Hong Kong. Its goal is to promote US-China cultural exchanges and become China's premium platform for music education and entertainment. China Music Vision holds an exclusive license issued by the American Academy of Arts and Sciences to advance Grammy endorsed music education and entertainment in Greater China.