Chief Spiritual growth Advisor: Ms. Ying QING
Founder/ Chairman/ CEO of Beijing Xinlianwang Technology Co. Ltd
Two time Golden Microphone Award winner Member of Chinese Association for Mental Health / Family Therapist
The one and only renowned media celebrity with successful crossover careers in both psychological counseling and program hosting on the Chinese mainland
16 years of hosting experience/ 400 million listeners/ 4.1 million internet followers

 Chief Silicon Valley Investment Advisor: Ms. Lu Zhang
Lu Zhang, Founder and Managing Partner of Fusion Fund. Recently, Lu is selected as 2018 Young Global Leader by the World Economic Forum. Before this, she also got selected as Silicon Valley Women of Influence 2018 and Top 10 all America Chinese Youth. In 2017, she was awarded the Forbes US 30 under 30 & Featured Honoree of VC category and also awarded as the Town & Country 50 Modern Swans Influencer. Prior to starting Fusion Fund, she was the Founder and CEO of a medical device company (acquired in 2012). Lu is active in the entrepreneur and investor communities providing mentorship and serves as an advisor to programs like Microsoft AC, Singularity University, StartX at Stanford, and Youth Council of Future Forum. Lu received her M.S. in Materials Science and Engineering from Stanford University and holds several patents. [more]

Chief Counsel: Ms. Hao WANG
Ms. WANG is one of the founding partners of RayYin & Partners P.R.C Lawyers, and
a founder member of the Society of Trust & Estate Practitioners. Ms. WANG is the only Chinese national in the International Academy of Estate and Trust Law. She is also a lawyer at Withers, a top law firm specializing in Trust laws, whose clients take up a quarter of the U.K.'s wealthiest individuals.

"Leadership" Senior Expert: Mr. William Beaman
William Beaman is co-founder of the communications firm JephsonBeaman, LLC, where he works with clients at the highest level—from CEOs to government officials to Supreme Court plaintiffs. He is specialized in strategic messaging, presentation coaching and media training for management executives and industry leaders.
William Beaman has provided messaging and coaching assistance for such organizations as the NFL Players Association, the U.S. Chamber of Commerce, The U.S. Coast Guard, The Financial Times, PBS (the Public Broadcasting System), and the International Association of Women Judges. He has also coached key employees at Carlyle Group, Morgan Stanley, and Goldman Sachs, and been a featured speaker for Marsh & McLennan, Morgan Stanley, Wells Fargo and Square 1 Bank.[more]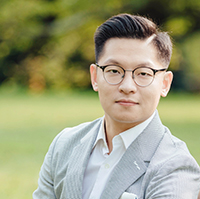 Chief Supervisor of Arts Education: Mr. Jason C. Dai
2X Undefeated US National Youth Champions
USA National Championship Bronze Medalist
Canadian Professional Latin Bronze Medalist
So You Think You Can Dance S12 Finalist
Three time Representative of Team USA to World Championship
Jason C. Dai is a Chinese-American born in Shanghai, China. Started dancing at a young age, when Jason turned 9 years old, he was accepted to the Beijing Ballroom Dance Academy where he received his professional ballet and ballroom training for three years. Jason won numerous Junior Championship titles in China and was featured in the ballroom dancing teaching demonstration DVDs. [more]