Founder of CULDF Hosting SVIEF 2016
CULDF's Secretary-General Dr. Hong LI was invited by the Executive Chairwoman of Silicon Valley Innovation &Entrepreneurship Forum (SVIEF) to host the Innovation Summit on 16 July 2016.
---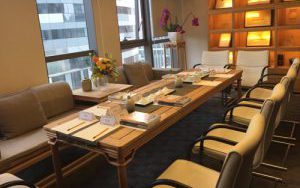 CULDF Private Advisory Board
The CULDF Private Advisory Board is known for its high quality services and its team of professionals. The group meetings are hosted by Mr. Qiang WU, the former CEO of Vistage China & Coach of Vistage, the world's top executive coaching organization. The CULDF Private Advisory Board is results-oriented and focuses on interaction, and is highly selective in terms of both guest list and venue.
---


China-US Youth Exchange Program
The China-US Youth Education Exchange Program is an integral part of the China-US Leaders' Exchange Program. The program emphasizes leadership, creativity, innovation, teamwork and empathy, putting it in a unique position to help both Chinese and American youths understand each other's values and culture.
---
Silicon Valley In-depth Visit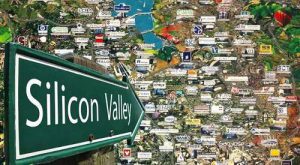 Makers Technology joined forces with a number of well-known organizations to host the "2016 Silicon Valley-China'VR/AR & AI Future Forum 2016" (VRAIF 2016) at the Santa Clara Convention Center on August 16-17 2016. Attendants included industry leaders, venture capital firms and professional incubators from the US and China. The forum focused on the world's most advanced VR/AR technology and biotechnology at Silicon Valley and its impact on China's future industries. This conference served as the perfect platform to connect Chinese investors with new technology companies and expose them to global investment opportunities.
---
China-US Youth Exchange Program – Exploring New Possibilities in Boston
In August 2016, CULDF, represented by its founding partner Dr. Hong LI, approached the AsiaUS Business Connection in Silicon Valley seeking to establish a partnership to develop the China-US Youth Exchange Program. By early September, the CULDF team reached a tentative agreement with AsiaUS Business Connection's Executive Director Mr. Feng LI regarding the planning and execution of the program. The two sides agreed that the program should be customer-oriented and cater to the needs of aspiring youths. With this in mind, CULDF has undertaken an exploratory tour to the Boston metropolitan area, where the AsiaUS Business Connection is based, to investigate its technology metric and suitability.