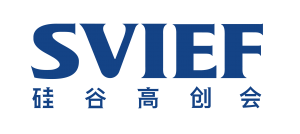 Technical and strategic consultation servicing start-up and early stage companies in Silicon Valley. Working closely with our clients will help us share our client's vision. With channel resources in both United State and China, we aim to create a vast technology platform and to connect our clients with strategic business partners,  investors, multiple funds, IPO channels and industrial experts to address our client's resource needs.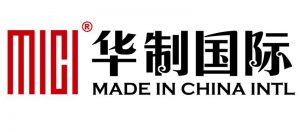 Made In China International (MICI for short), established in 2005, is a global resource platform integrated by overseas education, cross-border investment bank and overseas business of fund of funds. Subsidiary companies of MICI include MICI Capital New York, Makers Venture Capital, Vadi Ventures Israel, DEMU Technology Munich and JMC Company Japan.

AsiaUS Business Connection is an international business travel management company which has received significant international recognitions as one of the few outstanding travel management providers. It has been involved with a number of programs backed by the Boston Education Consortium.

CNEDP-Stanford Project has so far trained over 700 outstanding entrepreneurs and industry leaders, whose businesses contribute close to one third of China's GDP.

Unigreat is China's flagship Public Relations company, providing services for a number of top brands in China. Its clients include China Mobile, Jumei, Hisense and Aucma, and it lives by the principle of "Creativity Creates Business".
 For more information, please visit: http://www.unigreat.cn/

Chinese Video Cultural Media Company Limited provides creative services that help businesses enhance brand awareness, reach and loyalty. Its services include video broadcast, network news broadcast, brand features, promotional events, advertisements and industry referral. The company's core strength lies in its extensive resources in obtaining exclusive interviews for clients and brand enhancement strategies. Chinese Video Cultural Media aims to build China's top brand communication platform for governments, private businesses, industry groups, leading brands and dealerships, and enhance China's brand influence and competitiveness at home and abroad.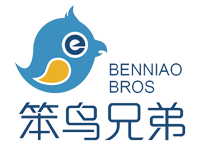 Clumsy Bird Investment is a sister magazine of Clumsy Bird Digest, providing in-depth analysis from unique angles. The magazine selects information that is valuable to investors and presents it in a logical manner that is convenient for readers to digest.
As a service platform for mergers and acquisitions (M&A), Xinhua MA provides real-time updates on global M&As and information on upcoming highquality M&A projects. With Xinhua MA, users can keep pace with the latest developments and be informed at all times.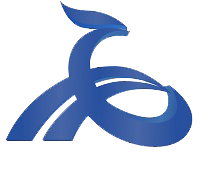 Beijing Lutu Advertising Media Co., ltd is an agency that specially engaged in outdoor advertising of the landmark building overseas.
Our agent spread over five continents, especially in the following area:
Tokyo Ginza LED Screen, Seoul City Hall Square LED Screen, Taipei Arena LED Screen, and Causeway Bay Hong Kong, in Asia.
The Times Square LED Screen, and Caesars Palace Las Vegas, in America.
Advertising broad of Galeries Lafayette, and advertising broad of Lambeth palace in London, in Europe.
Advertising broad in Alfred Waterfront, Cape Town, in Africa.
Advertising broad in Harrington Street, Sydney, in Oceania.
And LED Screen on Jingxin Building, Beijing, China.
By now, Lutu Media has provided overseas publicity and promotion services for nearly 2,000 Chinese organizations.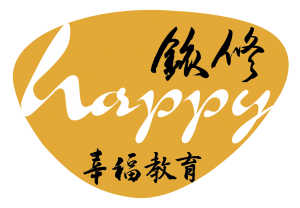 Yixiu Education©™ is an adult education brand project under Taiyitang Happiness Management & Consulting Co., Ltd. It offers the following services to the public: 1) education and training on happiness; 2) management and consultation on happiness; 3) coaching and other services on happiness.
Its customers and trainees sing high praise for its services since the establishment 4 years ago and consider it as a business school for happy life and the cradle for values.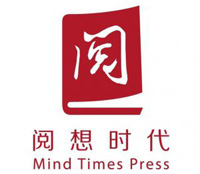 Mind Times Press is a new business division of China Renmin University Press. It is dedicated to the marketing and publishing of books on management (mainly foreign publications), covering economic management, finance, investment, psychology, motivational books and lifestyle. It has multiple product lines, including Business, Wealth, New Knowledge, Psychology, and Lifestyle.
Mind Times Press aims to provide Chinese business people with publications that provide insights on the latest management advancement and theories, as well as management-related psychology and lifestyle.

Relying on the elite cultural, educational, and social resources of China and the US, Elites Talk aims to create a high-end social platform focusing on elite education of children.

Kjue is a fast growing Internet consulting platform that provides communications solutions to businesses and individuals in the Internet space. Kjue's clients include a number of well-known high-tech companies including Lenovo and Huawei.

Founded by Mrs. Ji Shilan in 1989, "YIQU•伊曲" is one of the most well-known female fashion brand that designs, manufactures and sells high-end ready-to-wear apparels in China. The brand is a combination of high-quality materials, best-in class production and sophisticated designs, attracting millennial and upper-middle-level female professionals. YIQU also provides apparel and beauty advisory services for government officials and CCTV news anchors. It's competitive market positioning, concept of "Artisan Spirit", and pride to be "Made in China" led YIQU to win an even more promising future.